Networking & Collaboration
We go beyond simple research and development, we want to revolutionize robotics and large structure production by contributing to the maritime, construction, and energy industries, and to Odense's rich robotics environment.
We are creating a space for knowledge to be shared and networks to be created, where companies of all sizes in a variety of sectors can collaborate and innovate. We are committed to our knowledge-sharing initiatives, so that companies, educational institutions, and industry clusters can all benefit from our work. 
See more about our industry workshops below.
Previous events
Maritime Sector LSP Workshop – 21/03/2023
"Super workshop! It is already a shakeup for the maritime industry to have the University of Southern Denmark's Center for Large Structure Production (LSP) involved. LSP can greatly help to boost technological development when it comes to the automation and digitalization of production processes. 

We also see the advantage that LSP supports education in the production sector, with upskilling of the existing, limited, workforce.

We are strengthened by the collaboration between educational institutions and industry"
Valdemar Ehlers, Teknisk Chef, Danske Maritime
"Technological development challenges existing workflows and processes in companies. In the future, we will need employees who can work across disciplines and educations.

I am therefore very pleased that LSP has embraced the challenge and collaborated with other educational institutions so that workers at all levels can collaborate to create new innovative products and solutions"
Steen Nielsen, Chief consultant, Industriens Uddannelser
"a collaboration between Odense Havn, robotics and maritime companies, and educational institutions cannot be anything but a success.

Here the mix of the infrastructure from heavy industry with knowledge from robotics specialists and education with the experiences from the client companies – is an exciting development of the Odense model. we are happy to participate and contribute to these solutions"
Michael Hye Nielsen, CEO hos InCite Robotics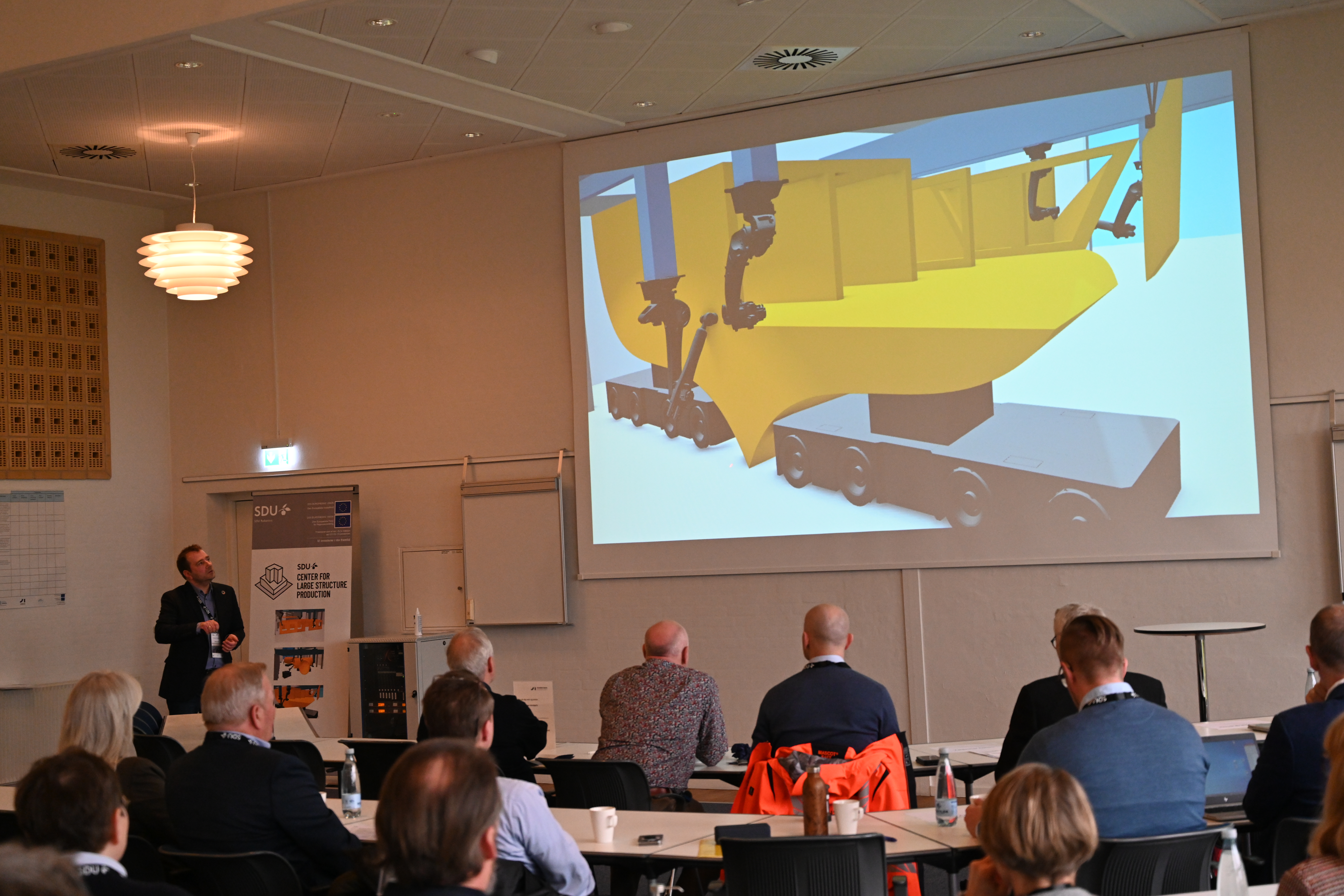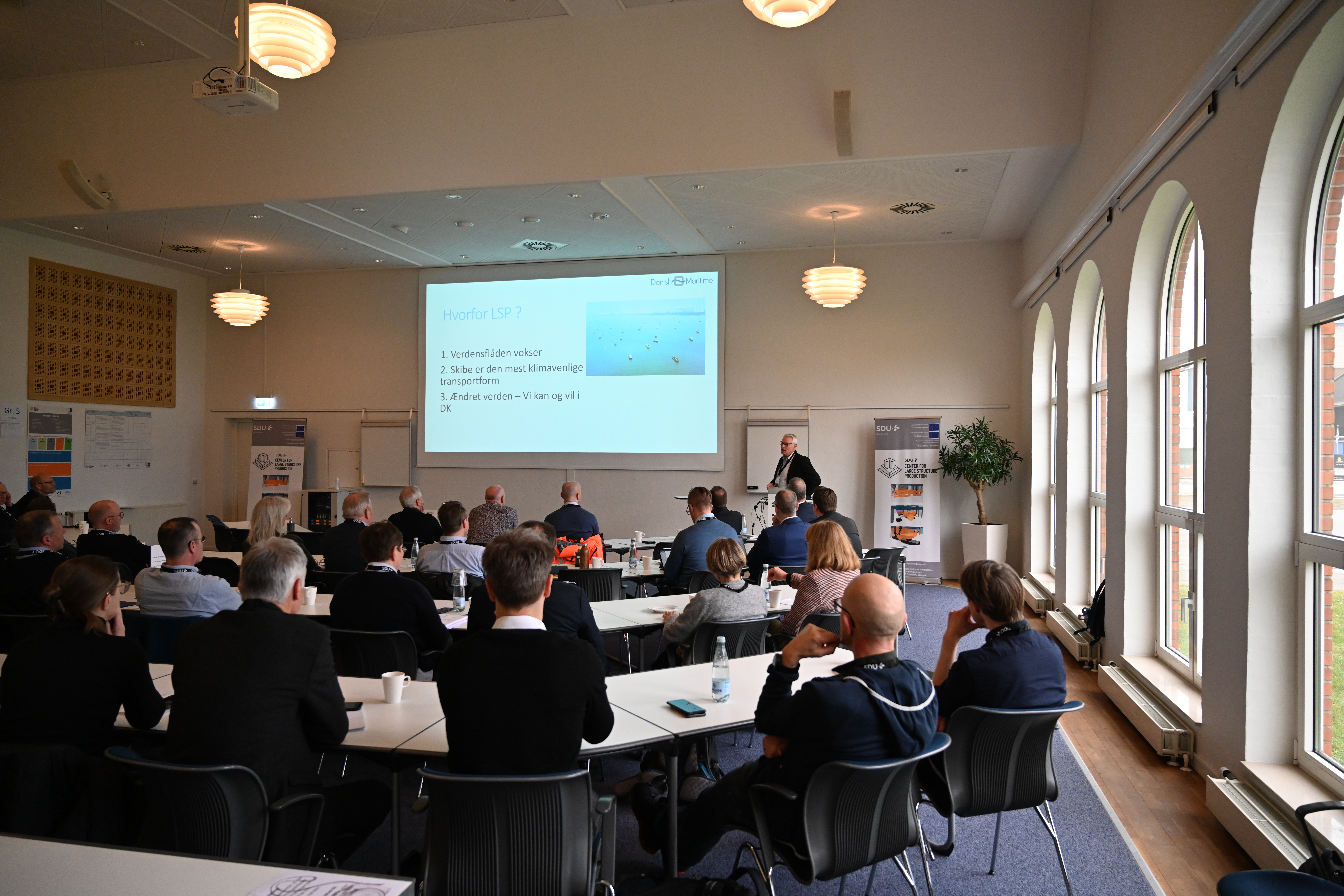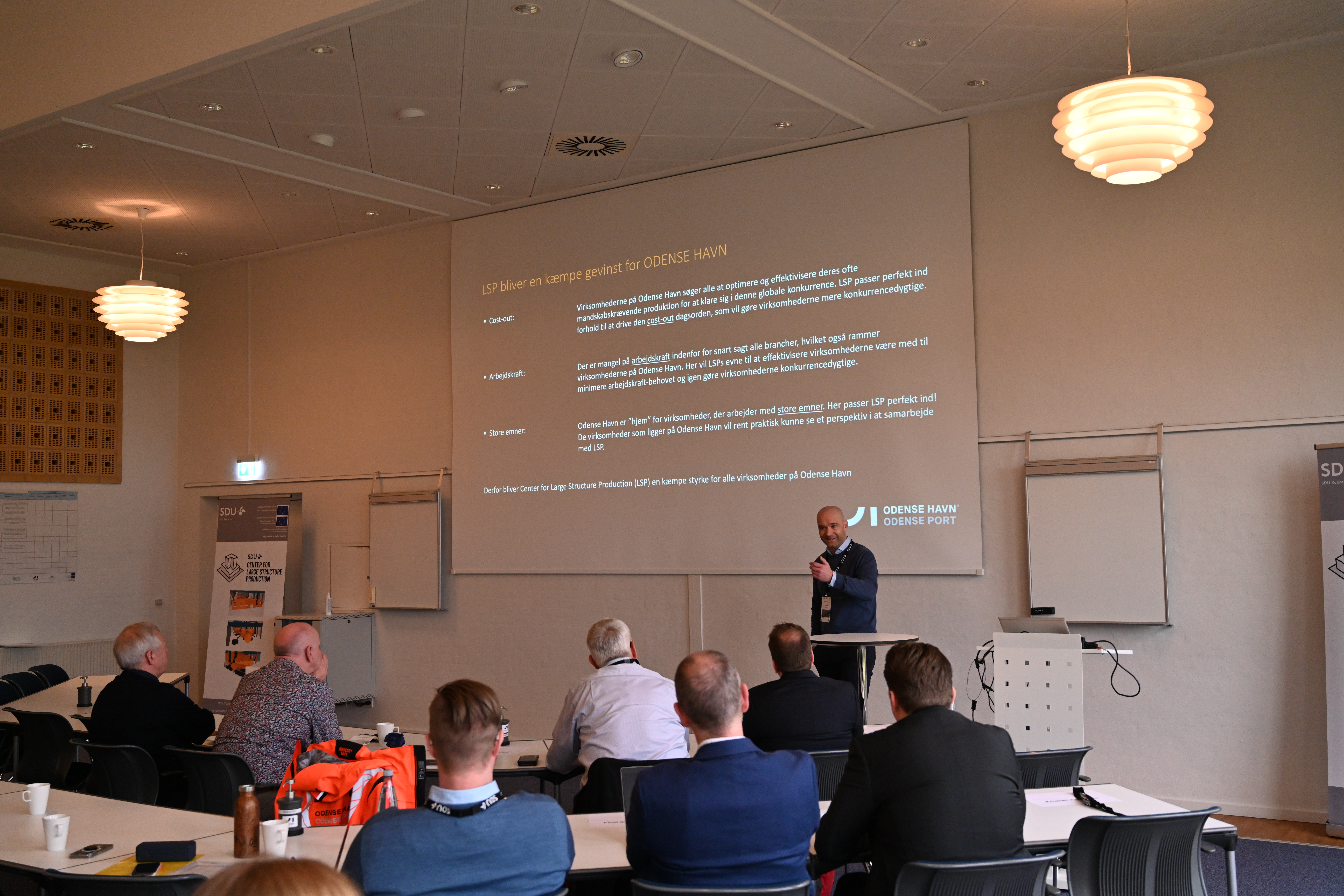 LSP Construction Sector LSP Workshop – 03/03/2023
"A successful day where I went home with new inspiration and knowledge of what our branch is moving towards

It (LSP) is in the melting pot between the education, construction, and robotics sectors that we can develop new methods and technologies that can bring the sector further"
Alexander Laning, Head of Business Optimizations, Taasinge Elementer
 "I am pleased that SDU has taken the lead on automating the construction industry. Robot at Work contributes to the automation of prefabrication businesses, but more research and the development of test opportunities will give the industry a big lift"
Bjørn Polenz, COO, Robot at Work
"I am happy that we can contribute to gathering businesses in construction to a workshop about LSP for the future within the digitalization and automatization of construction. The potential for great co-creation between automation and construction is large, and this was demonstrated in the LSP workshop"
Kristian P. Bork, Innovation Manager, WE BUILD DENMARK
"Good workshop, lovely to be inspired and get new knowledge about technology that can contribute to the effectiveness of our branch.

It was lovely to be together with colleagues from the sector, educational institutions, and robotics firms"
Hans Jørgen Nielsen, Technical Director, A.G. Gruppen