The winner of the design competition for our new state-of-the-art research center has been announced!
With 90 million Danish Kroner in funding from the A.P. Møller and Chastine Mc-Kinney Møller Foundation, the center will be located in Odense Havn.
The winning design was from COO Architects. The building will open in 2025 and will house a variety of robots that will be used in the research of automation solutions for large structure production.
A world first, the new center will design and develop robotics solutions at a scale that has never been seen before.
From robotic ship welding to concrete 3D printing, the center's potential for research and development is welcomed by industry.
The center comes at a time of soaring energy prices, strict demands for sustainable and safe work practices, and global competition.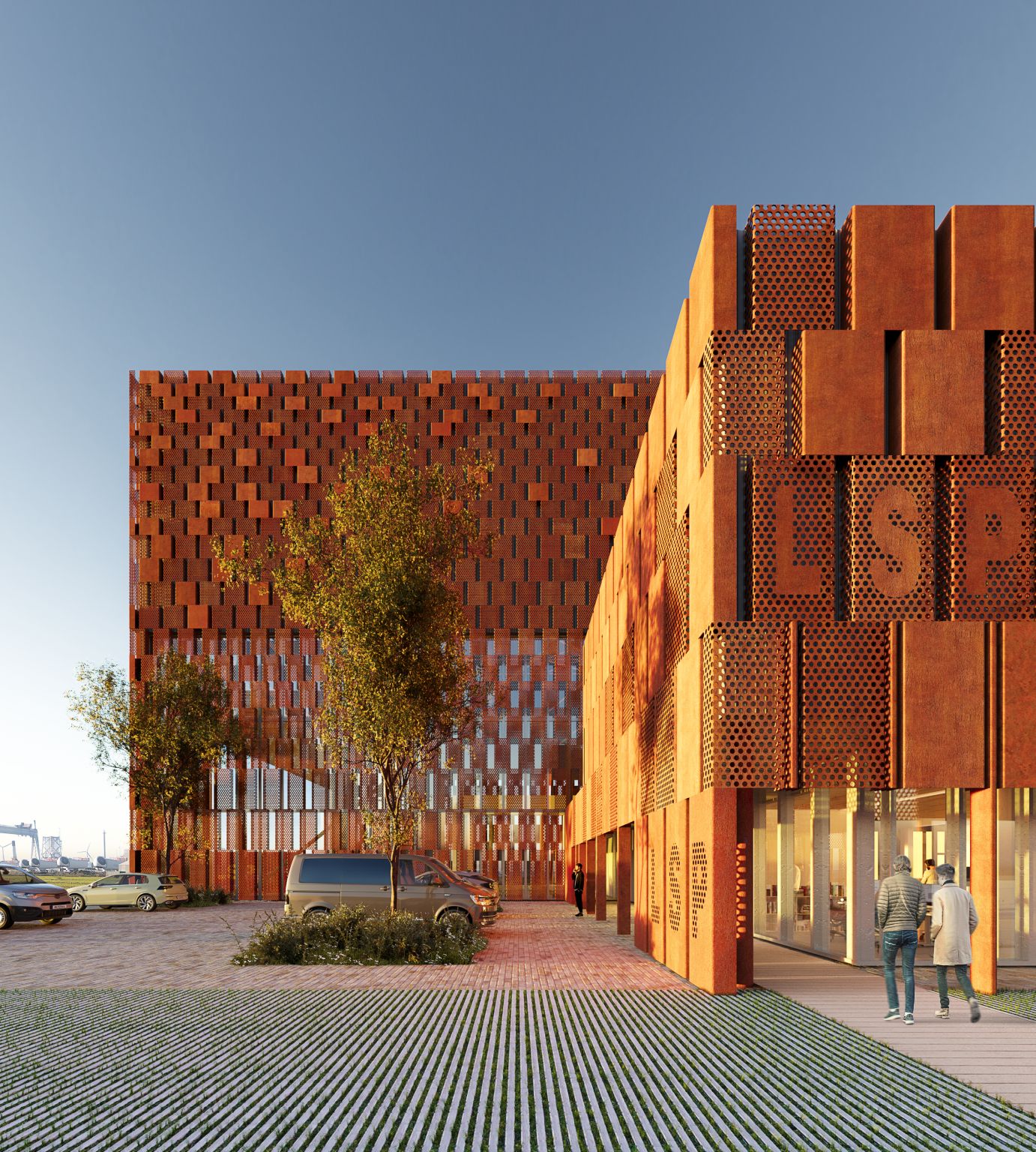 This has in part led to strong support from our partners in the maritime, construction, and energy sectors. The LSP Center is excited to continue this work at the new center when it opens its doors in 2025.
Winning architectural firm CCO architects explain their design choices:
"whilst we look to embrace the (LSP) programmes huge scale, we break down the internal scale and create experimentally rich room for the human scale. The administration creates a frame for innovation, focus and community. It has therefore been important to create warm and accommodating spaces"
"aesthetic elements like transparency, tactile surfaces, and nature are linked to the SDU and MMMI's (Mærsk McKinny Møller Insitut) existing campus."
"The facade's pixilated display is based on a binary system of open and closed elements. this choice is an architectural translation of working with robot technology and the precise detailed work, where each small part and binary code system is fundamental for production on a massive scale.
The pixel elements also represent the small human scale within large-scale production. The composition of the facade's individual elements creates an optical illusion, which means it is experienced as dynamic and changing from where and whenever it is experienced"