Course Details
2-day course
Target groups: chief engineers, managers involved with innovation, production, technology projects, and business development of tech-related matters.
Practical details
Location: SDU
Price: 9000kr
Application deadline: 15/08/2023   – Sign-up here – 
For further information please contact:
   Marianne Harbo Frederiksen
   E-mail: mha@sam.sdu.dk
   Tlf. 6550 9608 / 2135 6260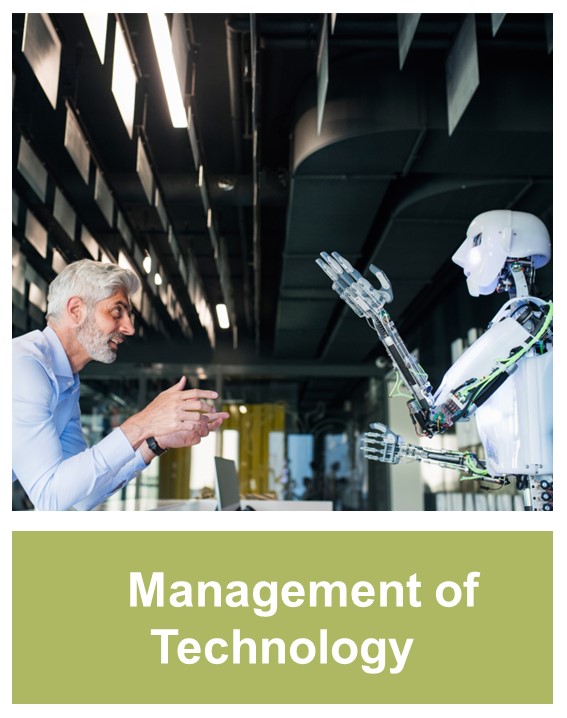 Aim
The course will give you foundational knowledge of how to manage and make decisions about technology within companies. 
In this course, the student will obtain the competences of strategically making decisions related to internal technology development and external technology acquisition and implementation. Such decisions are linked to technology assessments, technology strategies, and the organization of research and development processes. 
In addition, the student will acquire confidence of managing technology as an integral component of firms and their business models as well as their products, services, and processes. 
Form and content
The course begins with a review of the technology concept and technology evolution. The course is then divided into two streams: technology development and technology implementation. 
The

first

stream is concerned with how companies capitalize on emerging technologies and technology trends, build   technology roadmaps and core competencies, and implement technology strategy.

 

The

second

stream is concerned with how companies identify and leverage external technological opportunities for implementation in the company.

 
Go here to sign up and find out more: https://www.sdu.dk.mcas.ms/en/uddannelse/efter_videreuddannelse/master/mmt/kontakt_os